This phenomenon area consists of pans, floodplains, lagoons, grasslands, forests of acacia trees, savannah's and dense mopane woodlands, which are mostly making the area delightful. Moremi Game Reserve is situated in the central and eastern side of the Okavango delta and it contains approximately the area of 5000 square kms. This area includes the Moremi tongue and Chief's island, one of the richest and most diverse ecosystems on the continent. On the northeast tip of Moremi, lies extraordinary Khwai,  an area where evergreen trees line wide floodplains. It boasts excellent density and diversity of both predator and prey species with leopard sightings consistently.
Moremi Game Reserve has many more different captivating landscapes and different mind-blowing settings. This makes the area more spectacular for game viewing and bird watching. It has over 400 species of birds, many migratory and some endangered. Both black and white rhino have been in Moremi re-introduced, now making the reserve a 'Big Five' destination.
Wildlife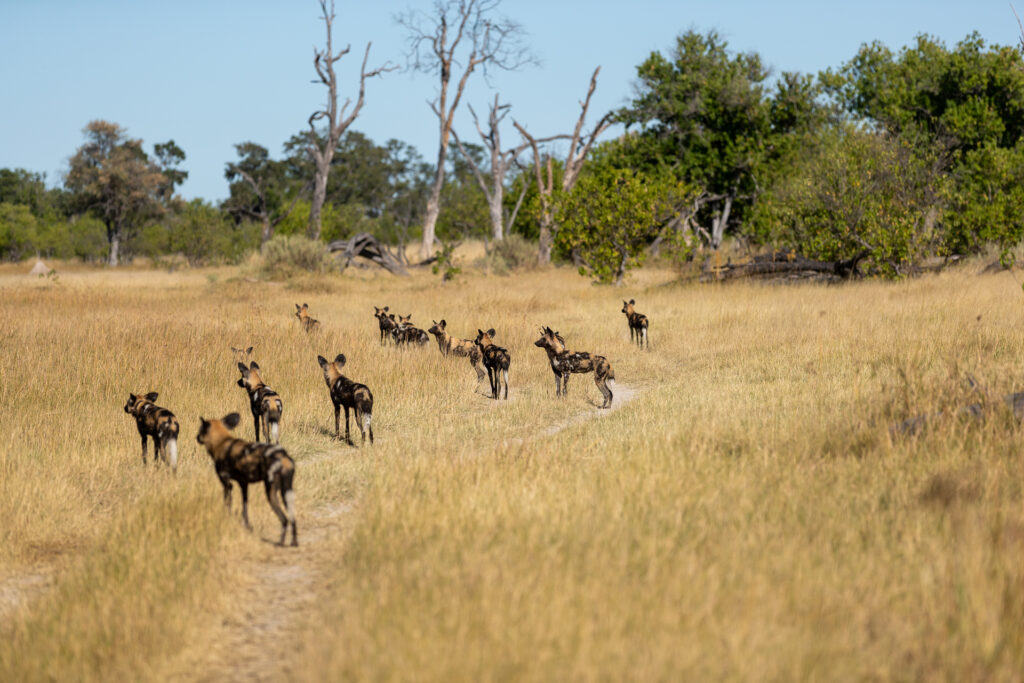 Great to experience vast amount of wild animals. Huge herds of impala and tessebe antelope can be encountered in the dry season. Large herds of buffalo, lion, wild dog, leopard, wildebeest, elephants and zebra are also common here. Bird life is spectacular.
Moremi can also either be accessed by light airplanes or 4×4 vehicles. For camping inside the park, the booking must be done prior entering.
There are rules and regulations for the department of Wildlife and Game Reserve which are mandatory to be adhered to, These regulations will be communicated upon entering as form of orientation.
Activities
Game drives in 4×4 open vehicles
Walking safaris guided by trained safari guides
Mokoro cruising,
Boat cruising,
Fishing activities, but ensuring of catch and release fishing platforms adhering to game reserve roles