Located in Southern Africa, Botswana is home to some of the continent's greatest wildlife areas including Okavango delta, Central Kalahari Game Reserve, Chobe National Park and Makgadikgadi salt pans, with spectacular populations of animals and birds that freely roam these area. Not only does Botswana have a lot to offer in terms of astounding sights and areas of unforgettable beauty. Nearly 40 per cent of the country's total land area is devoted to National Parks, Game Reserves and wildlife management areas. For the most part, these areas are unfenced, allowing animals to roam free. So that visitors have the feeling of moving through an immense natural wonderland as they make their way through parts of the country.
Botswana is a peaceful serene, world renowned for its stability, both politically and economically. It has population of estimated 2.2 million with good leadership and shining example of African democracy. Gaborone is the capital city.
It was formerly a British protectorate before its independence in 30 September 1966. The country covers an area of 581 730 square kilometers approximately the size of France. Botswana is a landlocked country boarded by its neighbors South Africa, Zambia, Zimbabwe and Namibia.
Botswana is widely recognized as one of the top African safari destinations in Africa. Boasting a large and unique wildlife collection, landscapes dominated by the Kalahari dessert and adorned by semi forested wetlands of the Okavango delta one of the unique ecosystem and the world heritage site.
Economy
Botswana is the second leading producer of diamonds in the world and its economy is based on exporting to the world market at large. Tourism sector is a significant contributor to the country's economy. It created lot of jobs to hundreds people in Botswana, and it has helped in curbing the unemployment rate among the communities. 
The beef industry is also most vital in Botswana's economy as it is desired by markets over the world particularly the European Union. Traditionally, Batswana have always invested in farming and crop production as security and sign of wealth.
Conservation
Renowned for its spectacular wildlife and areas of pristine wilderness, Botswana has one of the highest conversation land ratios in Africa. Over a quarter of its land area has been set aside for parks and reserves to conserve the country's natural heritage. Botswana adopted the the High -Value, Low -Volume tourism strategy in a bid to minimize negative environmental impacts on pristine wildlife. It charges more for privilege of intimate safari experience. Although controversial, this policy has been very successful.
Furthermore, engaging in environmental and wildlife conservation and caring for its natural beauty you may find that in wildlife sighting scenes in Botswana there are fewer safari vehicles compared to her other African counterparts, this is to protect the vegetation and small crawling creatures from wearing off.
The local safari guides are working hand in hand with the sprit of team work, dedication and collaboration at all of the times, to meet guests needs and interests in the most effective way possible and engage themselves in looking and caring for conversational nature in general.
Currency
Botswana's currency, Pula (BWP) is stable and takes its name from the Setswana word for "Rain" as it is regarded as the valuable resource. 'Pula' is also used to represent three related meanings being the "CURRENCY", the "RAIN" and it is also to "WISHES OTHERS WELL". Since half of Botswana is a dessert terrain, and rain is in great demand and this is the reason behind why Botswana adopted 'PULA' as the name of her national currency and as her slogan.
People
The Botswana people are friendly, compassionate and caring nation. They are always carrying a welcoming and bright smile on their faces every time they are meeting people or providing the service, also their nature of serving their guests with the sprit of enthusiasm is so effective.  The people are what makes Botswana so amazing because of their warm kindhearted and their sprit of welcoming and cooperating.
The vacation will not only expose you to the fauna and flora but to the unique culture of Botswana. The camps managers and local guides as your hosts are always there to provide relevant information you may need to know about the country at large.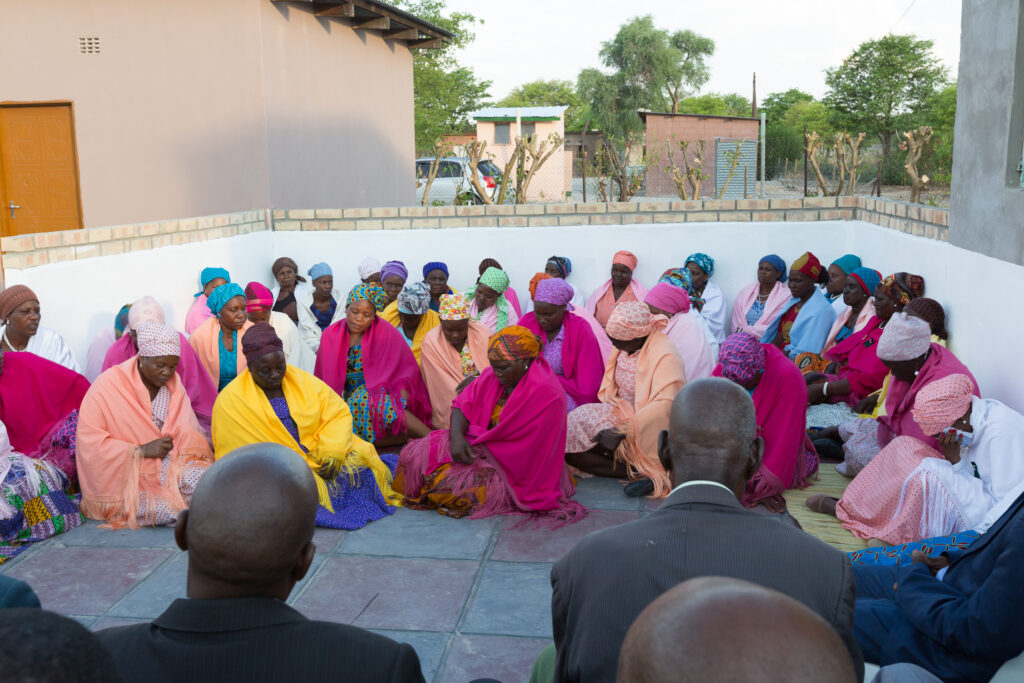 Language
The official language of Botswana is English and Setswana which are used in government and business affairs. Setswana is spoken widely across the country. The country is made up of several ethnic groups each with its own ethnic language. The camp staff including the local guides, have good spoken english skills for ease of information.
Climate:
Summer: Botswana's climate is semi-arid. The summer season begins in November and ends in March. It usually brings very high temperatures that may rise to the 38°C and higher reaching the 42°C mark. Rainfall usually comes in this months to help with the heat.
Winter: May to August, this is the dry season with no rain fall. The days are sunny and cool to warm, although morning, evening and nights temperatures can drop to freezing point in some areas around the country especially in the southwest.
In-between periods April or early May and September/October – still tend to be dry, but the days are cooler than in summer and the nights are warmer than in Winter.
Places of interest in Botswana: